PRIVATE SECURITY GUARD SERVICE 
A.I.S. does it all 24 hours a day, 7 days a week!
Security Guards in Maryland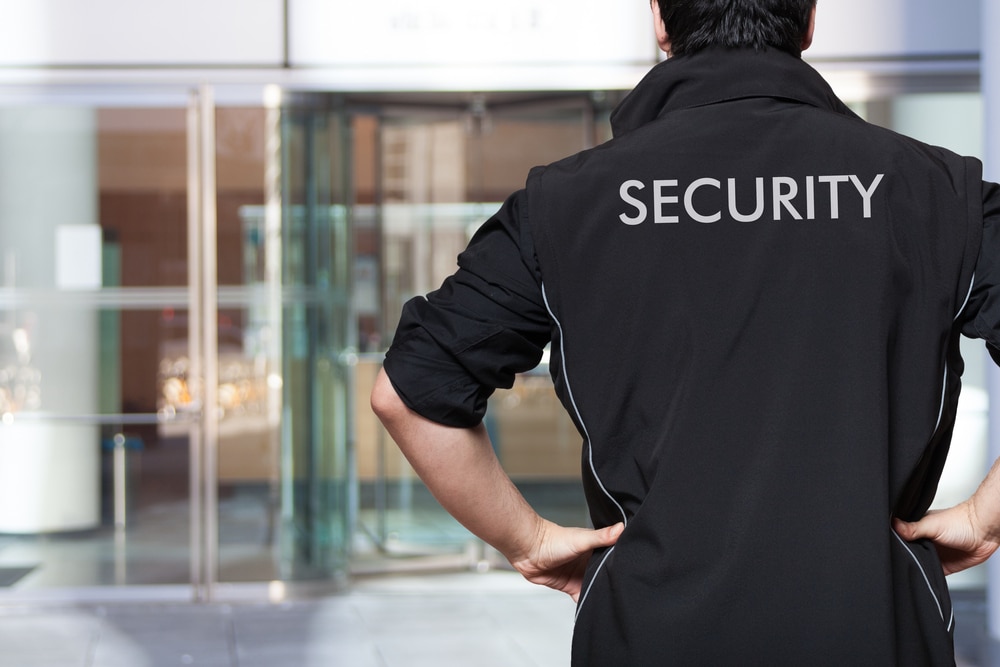 Absolute Security Services serves the security needs for  businesses throughout Maryland.
The demand for Security guard services nationwide and in Maryland continue to rise.  In fact, in 2019 there were approximately 1,164,600 employed nationwide.  This demand for security guards is expected to continue to grow at a rate of 3% through 2029.
There are some key attributes that good security guards share. 
Honesty and integrity.
Security guards are entrusted with the protection of property and are relied upon to share accurate and timely updates and maintain documentation.  Being thorough is of utmost importance in this very important role.  Our security Guards are thoroughly vetted and background checked to ensure that only the most trustworthy security guards are hired.
Superior Customer Service Skills
Depending how on the type of Security guard services needed, guards may be called upon to help the public and the customers of the businesses they serve.  The ability to deal with diverse personalities using superior interpersonal skills is important.  Absolute ISI trains our team of security professionals in the best practices for these customer service interactions to ensure that your company is represented well by our team.  
In these public facing security guard services situations, the Absolute ISI guard will offer customers/visitors a warm welcome and provide instructions about security requirements and conduct any necessary security screenings. Having a well trained security team helps ensure that these security processes are handled thoroughly and in a cooperative manner.
Reliable Split-Second Decisions
Your business needs to rely upon the decision making skills of your security team.  There are times that a security situation relays upon the guard's ability to quickly assess a situation and formulate the proper and best response.  The Absolute ISI security guard, is well equipped to handle even the most intricate decisions in a manner to afford the best outcome for the utmost safety for everyone.
Alert, Observant, and Vigilant
Remaining vigilant at all times is a key trait for a security guard.  Avoiding distractions that can impact the safety and security of a business is a must.  The Absolute ISI security guard is trained in observational skills and is dedicated to remaining alert at all times.
Our guards are aware of the environment and pay attention to the details and will respond to suspicious activities in a timely manner.
Working as a Team
The Absolute ISI Security Guard functions as a valued member of your team and has the resources and backing of the security experts at Absolute Security Services.  Our expertise in dealing with complex security situations as well as potential threats, gives your company the assurance that you are in the most capable hands.
Source:
There are four convenient Absolute Investigative, Fingerprinting, and Security Services locations in Maryland.  Contact us for all your investigative, security and fingerprinting needs.  Fingerprinting clients do not require an appointment - walk-ins are welcome.