Fingerprinting Technician/Office Assistant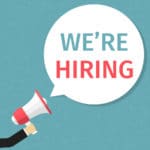 We are hiring! We are currently looking for a Fingerprinting Technician/office assistant. Candidates must be available to work weekday and weekend hours and some evenings. This position is located in our Towson and Bel Air locations. Our company is a private provider for the state of Maryland and we receive a high volume of customers daily. The ideal candidate will be customer friendly, work well with others, and can handle high-pressure situations. The position also requires a candidate with outstanding attention to detail and a thorough knowledge of computers/data entry, Microsoft Office, and other work-related computer programs/systems. Certified fingerprint tech thru the state of Maryland a plus.
Email resume and contact info: security@absoluteisi.com
Security Guard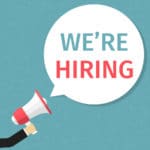 We are hiring a security guard to work in Harford and Cecil Counties. Candidates must be physically able to conduct foot patrols; have a clean driving record; clean criminal background.  Must have a vehicle.  Evening and weekend work is required. Guard card is a plus.
Email Resume: security@absoluteisi.com