MARYLYAND'S SECURITY SERVICE AGENCY
A.I.S. DOES IT ALL 24 HOURS A DAY, 7 DAYS A WEEK!
A.I.S. has become one of Maryland's most respected investigative and security agencies. We are leaders in commercial, industrial, institutional and residential security, and are committed to providing the best security and protection with the highest quality service. We can provide licensed security guard personnel, either in full uniform or soft uniform (sport coat and tie) for your home, event or business.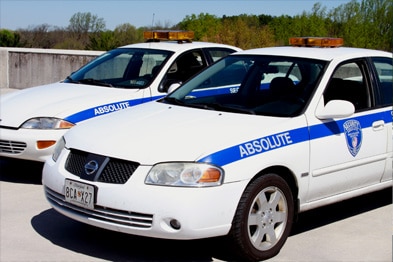 SECURITY SERVICES WE OFFER:
24 HOUR LICENSED SECURITY GUARD SERVICE
UNIFORMED AND PLAIN CLOTHES
MARKED AND UNMARKED PATROL CARS
RADIO COMMUNICATIONS WITH PATROL SERVICES
OFF-DUTY AND RETIRED POLICE AVAILABLE
It is our objective to provide our clients with the most comprehensive security guard services. We offer programs designed for maximum protection with minimum constraints. Our primary concern is to make it possible for our clients to confidently conduct their business, corporate, and personal lives in a secure environment. We are committed to making expert and professional recommendations designed to protect the personal, residential and professional safety of our clients.
NO SITUATION IS TOO BIG OR TOO SMALL FOR OUR COMPETENT STAFF. AS A RESULT WE ENJOY ONE OF THE FINEST REPUTATIONS IN THE INDUSTRY.
SECURITY SERVICE PRICING
Fees vary based on the number of man hours. Additional cost factors include the use of marked or unmarked vehicles, communications and supervisory requirements, soft or hard uniformed, armed or unarmed security guards, location of the site, and whether the site is continuous or temporary.