A.I.S does it all 24 hours a day, 7 days a week!
PERSONAL PROTECTION SERVICES
Licensed Through Maryland

Personal Protection

VIP/Celebrity Protection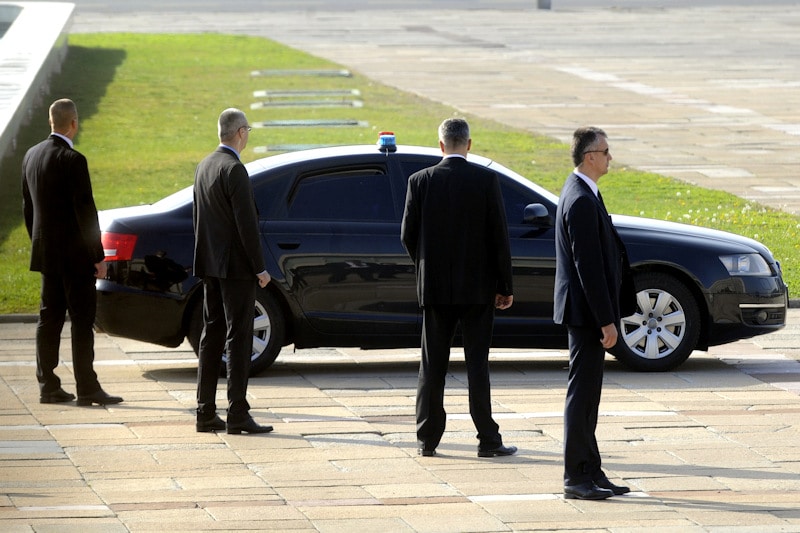 BODYGUARD & PROTECTION SERVICES.
Absolute Investigative & Security Services provides executive and celebrity protection services using only the best and most experienced protection experts. Many of our bodyguards have an extensive background in law enforcement, are exceptionally trained in the latest security and enforcement techniques and are knowledgeable about the best tactics for protection detail.   Each Absolute Investigative & Security Services bodyguard is put through a rigorous program ensuring that they maintain the standards required by our owners and our clients.  All of our bodyguards are certified and licensed for protection work through the State of Maryland.
WHY CHOOSE ABSOLUTE PROTECTIVE SERVICES?
When you need a bodyguard, you need a company that has the experience and ability to rapidly deploy a team for protection.  At AIS, we offer a comprehensive 24/7 protection service solution with exactly the expertise you need.   We meet with each client to evaluate their unique situation and create a protection program that ensuring safety in even the most demanding environments.  Our team of protection experts provide the highest level of security in a discreet and professional manner and are committed to each client's complete satisfaction and  peace of mind.
GET STARTED NOW!
If you need marked or unmarked patrol, we can help. Contact us today!
CONTACT US
For Fingerprinting or HQL related questions, please call our offices for prompt service or to schedule a fingerprinting appointment.
CONTACT
Please call our offices with any fingerprinting or HQL related questions.