PRIVATE SECURITY GUARD SERVICE
A.I.S. does it all 24 hours a day, 7 days a week!
Hiring an Outsourced Security Guard Company for Healthcare Centers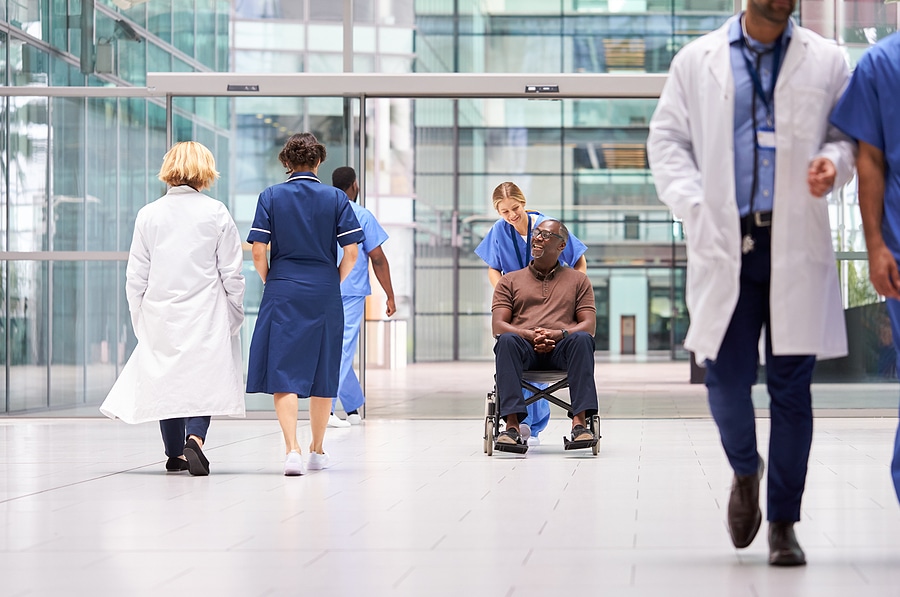 Medical centers, including hospitals are large properties with a constant flow of people coming and going.  It is not uncommon for staff to encounter people that are under the influence of alcohol or drugs and perhaps even violent.
The importance of our healthcare providers is abundantly clear in this day and age to the physical and  mental well-being of all our citizens.  But another important aspect of our overall well-being is our safety and security.  Keeping employees and patients safe is one of the reasons many healthcare providers retain outsourced security guard companies.
Absolute Security Guard Services are experienced with providing security to area hospitals and medical centers.  Our team of security guards are often former or off-duty police that have the expertise needed to ensure the safety in these important environments.
Absolute Security Guards are trained to handle the myriad situations that arise in the healthcare industry as it relates to the safety of the premises and people.  In addition to the superior training we provide our guards, we ensure that each is thoroughly vetted and background checked.  Our guards go through a rigorous interview process to ensure that we provide the best healthcare security guards in the industry.
An outsourced security guard service can help maintain the safety of a healthcare facility with the following:
Maintain a physical presence and patrol
Monitor all entrances
Check to ensure that access points are properly locked and secure
Monitor the alarm and security systems on the premises
Execute necessary emergency protocols
De-escalation tense situations and conflicts
Call law enforcement.
We develop a security plan to properly staff the premises in all the necessary areas. Our guards are equipped to handle urgent situations that may occur and respond appropriately.  The Absolute ISI security guards are also adept at dealing with the public in a manner that is respectful of your company, employees, patients, and visitors.
If you are a hospital or medical center in Maryland and in need of security services, we can help.  We can help develop and implement the best security guard plan for your business.  Contact us to learn more about our healthcare security guards.  
There are four convenient Absolute Investigative, Fingerprinting, and Security Services locations in Maryland.  Contact us for all your investigative, security and fingerprinting needs.  Fingerprinting clients do not require an appointment - walk-ins are welcome.