HIRING A MISSING PERSON INVESTIGATOR
A.I.S. does it all 24 hours a day, 7 days a week!
The Smart Choice – Hiring a Private Investigator to Find a Missing Person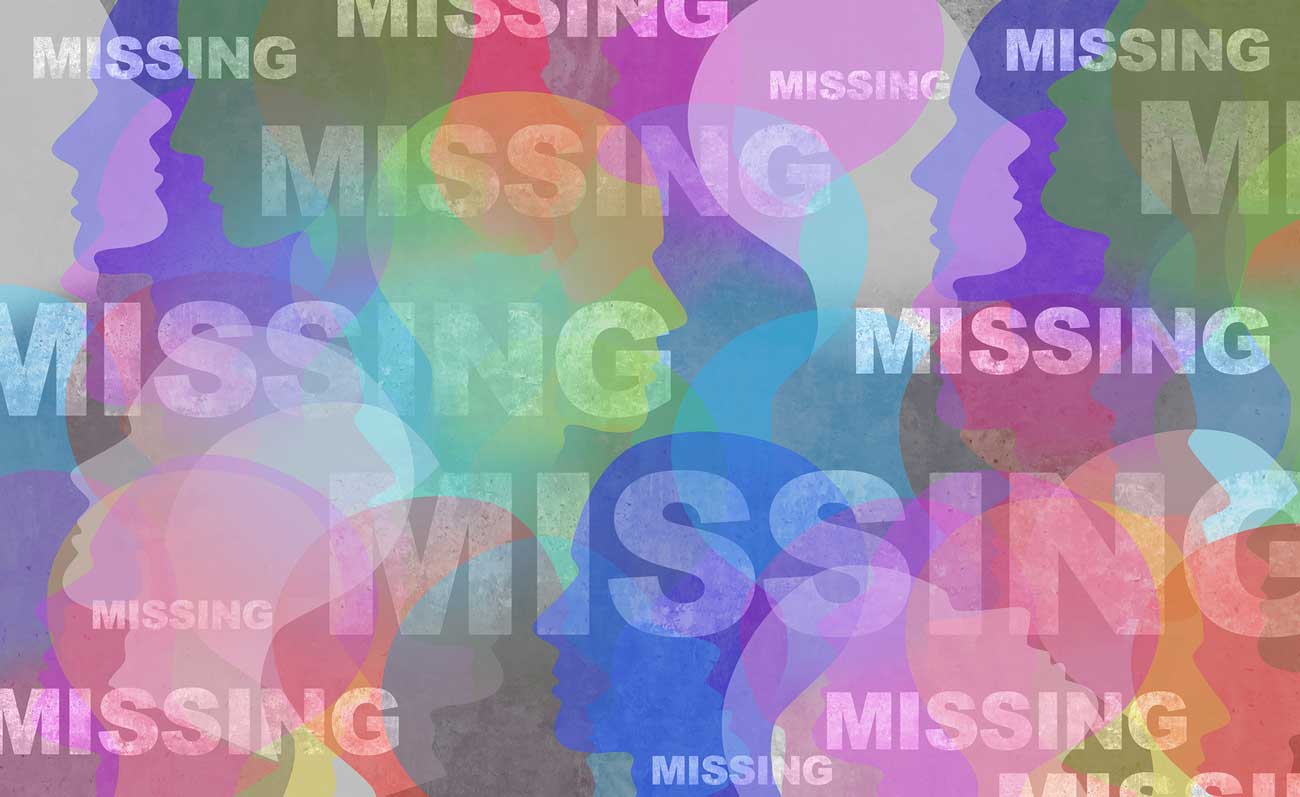 Every year, more than 750,000 people are reported missing, and roughly 40% of them are minors. If one of your loved ones goes missing, would you wait for the police to launch a missing person investigation in Baltimore after the designated hours are up? A private investigator can start the investigation way faster and keep searching until you have the answers.
SCENARIOS WHICH MERIT A PRIVATE INVESTIGATOR
Cases involving a missing person falls into the following categories:
Scenario 1
Voluntary Departure
In the first scenario, the missing person leaves voluntarily such as a teenager who runs away from home. It can also include an individual who goes missing to avoid financial obligations or any other obligatory duty. A good example includes a father who runs away so that he doesn't have to pay for child support.
Scenario 2
The Skip
As the name implies, in this scenario, the person leaves to prevent anyone from finding them. A common example is that of someone who is running to avoid trial.  Depending on the criminal, you may need to hire a specialized team of private investigators to figure out his/her motives and location.
Scenario 3
Unintentional Absence
In this scenario, the absence of the missing person is deemed unintentional. This includes kidnapping, for instance, if a parent kidnaps a child that is not under his/her guardianship. A private investigator understands the toll it can take on the loved ones of the missing person and has the experience to find leads that in some cases may be overlooked.
Scenario 4
Lost in the city
If an individual goes missing in a large city, hiring a private investigator to find him/her makes sense.  That's because chances are the police will generally require a waiting period before launching an investigation.  If the location is known for having a high crime rate, the wait can be agonizing for the family.  If you live in or are visiting a large city and need a missing person found, hiring a private detective to focus on your case is a smart idea.
OTHER CASES WHERE HIRING A PRIVATE INVESTIGATOR IS A GOOD IDEA
Another case which may require the services of a private investigator is where there is no criminal wrongdoing at play. Besides runaways, this can include an ex or an old friend that you have fallen out of touch with and wish to see again. Or you may want to look for someone who is estranged from you and avoiding you such as an adult child who has moved away.
WHY PARENTS SHOULD CONSIDER HIRING A PRIVATE INVESTIGATOR
If your child is missing, would you wait for the police or would you search for yourself? However, if someone kidnapped your child, only someone who specializes in abduction cases can help give you answers more quickly.
A number of factors are involved in these cases such as the age of the child, his/her mental health issues (if any), risk factors, and the circumstances surrounding the abduction. Naturally, this includes questions that need to be answered before the child can be found.  
That is why you need to hire a private investigator in Baltimore for this type of case. The investigators will be your advocate, will listen to everything you tell them about the case and your child, and will walk you through the steps they will take for a favorable outcome.
Can you afford to overlook anything when your child's life and future is on the line? Private detectives will take everything you tell them into account before using it to create a plan of action.
This is what the investigator will do in the first 24 hours of the child going missing. They know how government agencies and law enforcement work, so they have the tools to start an investigation immediately after talking to you. They are also licensed by the government, which allows them access to resources that are classified and kept out of reach of citizens.
Plus, they are also citizens which makes them different from law enforcement officials who are under oath. What this means is that the latter is restricted by certain laws and regulations that may not apply to the former.
This includes case laws and procedural items that are based on legal decisions. Since a private investigator is a citizen and a detective, he/she can access a number of areas that the local police may not be able to pursue.  This includes things that the police may need a warrant for or other regulations they have to follow.
These situations do not mean that private investigators do not follow laws. Private detectives respect and honor the laws. However, a detective may help get to the answers you are looking for faster than others. In a case involving a missing person, the time it takes to resolve a case can literally mean the difference between life and death.
HOW PRIVATE INVESTIGATORS LOCATE A MISSING PERSON
Professional private detectives use a number of different techniques to locate missing individuals. Some of those include the following:
Physical searches on land, air, and sea.
Working with agents who specialize in fugitive recovery operations. This includes fleeing debtors and criminals who are on the run from the law. These professionals have special privileges that allow them to enter almost any space they believe their perpetrator is hiding. 
Contact with other special investigators or informants who can give them more insights into a missing person case. They often have a large network of these informants spread around certain areas who can help them narrow down their search.
State-of-the-art surveillance equipment that can help the investigators observe areas where the missing person may likely be. It also helps them track suspects incognito so that they don't run.
Access to mortuaries and hospital records that may have information about the missing person.
Resources that help them conduct thorough background checks and question witnesses. They can also turn to others to help them find more resources to locate a missing person.
Whether you need to find a missing person, investigate a cheating spouse, or locate runaways, Absolute Investigative Fingerprinting and Security Services can help. With over 30 of experience, they are licensed and insured for private investigation and armed security in Baltimore. Contact them today.
There are four convenient Absolute Investigative, Fingerprinting, and Security Services locations in Maryland.  Contact us for all your investigative, security and fingerprinting needs.  Fingerprinting clients do not require an appointment - walk-ins are welcome.