EXECUTIVE PROTECTION AND WHO NEEDS IT?
A.I.S. does it all 24 hours a day, 7 days a week!
What is Executive Protection and Who Needs It?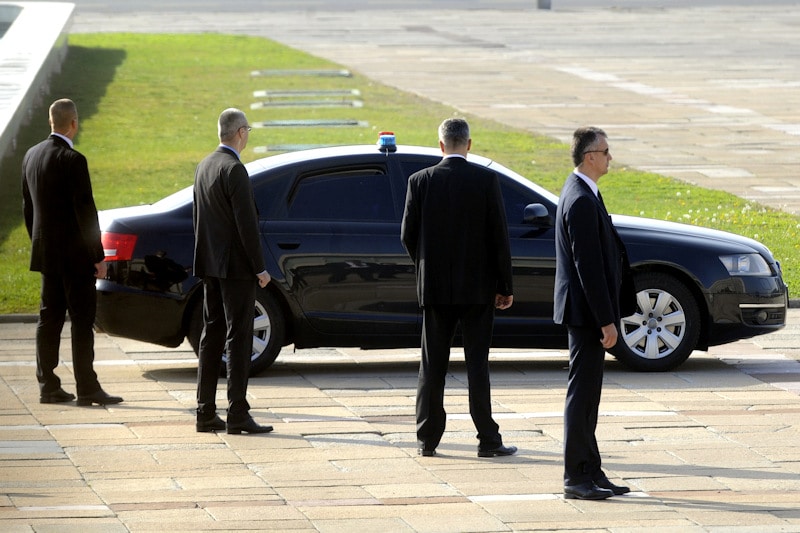 Sometimes, because of the nature of their work or even celebrity status, individuals need additional protection beyond what they can provide on their own to ensure they are not the target of a crime. Executive protection also called close personal protection, is this type of protection.
Executive protection ensures the safety of those who might be at high risk for being a target for criminals, thieves, and even over-zealous fans by positioning a trained bodyguard near the individual at all times. Here's what you need to know about executive protection and how it might help you.
Types of Executive Protection
Executive protection falls into two categories – domestic and foreign. Domestic executive protection takes place in your own country. This is the type of protection you have when traveling from place to place for important meetings, provide protection from disgruntled employees, protection from local fans and even protection from thieves that know the overall net worth of the individual.
Foreign executive protection is similar but takes place in a foreign location. When traveling,  you might be a target because you are a foreigner. Your nationality, more so than your wealth or status, puts you at risk. Dignitaries are also at risk when traveling internationally because they represent a country, and terrorists like to make them a target.
Who Needs Executive Protection?
Executive protection is necessary for a wide range of individuals. Some of the people most likely to need this type of protection include:
Dignitaries
Politicians
CEOs and executives
High net worth individuals
Celebrities and artists
Professional athletes
Musical performers
VIPs in other fields
Anytime you feel that your safety is at risk, you can benefit from protection services.
How to Choose the Right Agency
Finding a trusted company is crucial if you feel that you would be safer with the help of executive protection service. You need to know that the company you choose is experience and well-trained in protection tactics.
Here's what you need to know when hiring a personal protection firm.  First, look for an experienced team made up of people with security and law enforcement backgrounds. This will tell you that the team knows what safety measures to take to protect you, and also how to spot and eliminate a threat. Ensure that the agency you use is licensed for protection work in your state, knows how to provide security in a discreet manner and is committed to creating a personalized protection plan that works for your needs.
If you need the safety and security that executive protection provides, contact us today to learn more about our professional protection experts who can give you the peace of mind you need to be confident in your safety.
There are four convenient Absolute Investigative, Fingerprinting, and Security Services locations in Maryland.  Contact us for all your investigative, security and fingerprinting needs.  Fingerprinting clients do not require an appointment - walk-ins are welcome.