A.I.S does it all 24 hours a day, 7 days a week!
Phishing Scam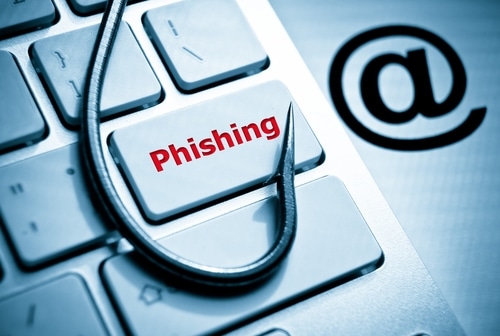 Recently, some of our clients have shared stories regarding phishing attacks within their organizations. Have you, your employees or your organization become a victim of phishing? There are a few steps you can take to help protect your company. Phishing attacks are becoming increasingly more common, costing organizations worldwide over $4.5 billion every year. Over fifty percent internet users receive at least one phishing email per day. But can be prevented by using simple techniques such as an email filtering service.
Here are a few tips to help prevent you, your employees and your organization from becoming victims of a phishing scheme.
Don't trust the display name: Always check the display name – if it looks suspicious don't open the email. Many phishing schemes will utilize a spoofed address – so make certain you are diligent.
Look but don't click: Hover over any links embedded in an email, don't click if they look suspicious or strange.
Are there spelling or grammatical errors? The email content of many phishing attacks will contain spelling or grammatical errors.
Are they asking for personal information? This is a huge red flag – never give up personal information.
Is the language in the email threatening? If you receive an email that your account has been suspended, don't respond. If you feel the email is legitimate, you can contact your vendors directly to handle a potential suspension.
Is there a brand logo in the header? Many phishing attempts use an email template designed to imitate the legitimate brand. Be careful before clicking on any email and ensure that the email actually originates from the brand indicated.
Don't click on attachments: Many viruses and malware are delivered via an email attachment. A good rule to follow is to not open an attachment you were not expecting.
There are four convenient Absolute Investigative, Fingerprinting, and Security Services locations in Maryland.  Contact us for all your investigative, security and fingerprinting needs.  Fingerprinting clients do not require an appointment - walk-ins are welcome.