A.I.S. does it all 24 hours a day, 7 days a week!
Do I Need a Bodyguard? – Reasons for Executive Protection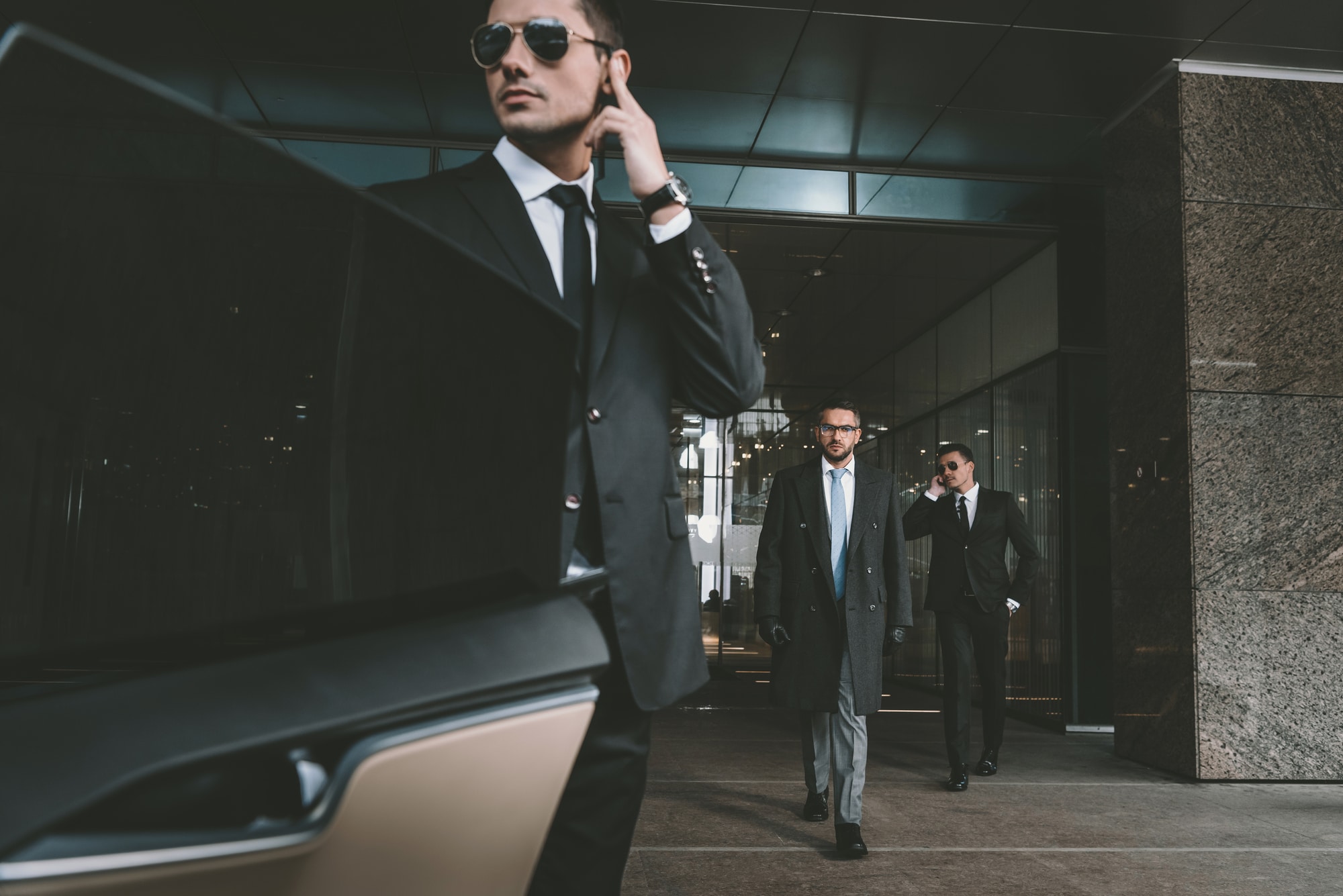 Bodyguard.  Most people think that protection services are only for celebrities, politicians and the Pope.  While that is still the case, personal protection services are not out of reach for the average citizen.   Companies like ours, that offer affordable and professional executive protection and bodyguard services, it is easy for anyone who needs protection to receive it without paying an exorbitant fee.  Do you believe you need a bodyguard?  Here are some reasons why someone may feel the need to hire protection services :
1.) The obvious, first reason, is if you are famous.
Popular artists, actors, politicians and pretty much anyone who has any power or fame usually have one if not many bodyguards for protection.  Often fame can be accompanied by aggressive fans which is why executive protection can be a necessity for celebrities.
2.) If you handle or transport large amounts of money or high-value items, you may consider hiring a bodyguard.
The bodyguard would stay with you at all times, and keep a close watch on all of your surroundings, making sure there are no "suspicious characters", etc.
3.) If you were the target of a great deal of attention, this may also be a reason to think about getting some personal security.
As an example, if you just won the local lottery or if you witnessed or have been involved in a large crime or scandal, a bodyguard may become a necessity.
4.) Some people even consider hiring close personal protection for business trips they make.
When traveling outside of the country, or going to some business meetings, the services of a protection specialist may be called upon.
5.) Divorces and domestic disputes/violence are another reason our protection services are used.
 Sometimes when spouses split up, it isn't that pretty.  One or the other may enlist the services of a personal security expert if the other has threatened to harm them.  A bodyguard would most likely oversee all visits the two would have with each other over the period of the divorce (moving belongings to new residences, etc.) to make sure everything runs smoothly.
There are numerous reasons why anyone of us would need a bodyguard, and if you fall into any of these categories, or think you may need personal protection for a completely different reason, please feel free to contact us today to set up a consultation.
There are four convenient Absolute Investigative, Fingerprinting, and Security Services locations in Maryland.  Contact us for all your investigative, security and fingerprinting needs.  Fingerprinting clients do not require an appointment - walk-ins are welcome.